Featured Presales
Past collectors who are just getting back into the hobby will love our newest sports cards. We offer the best sports card hobby boxes and cases with many featuring guaranteed autographs and game-used patches. However, new and old collectors alike enjoy having access to buy cards that haven't even been released yet, including pre-sale hobby boxes and cases. We're a sports card store that makes sure you have access to the best pre-sales and newest releases you need to keep your collection fresh.
Featured New Releases
We're an online sports card store that offers the hottest new releases at the lowest prices to ensure that you're staying on top of your collection without breaking the bank. Whether you're looking for brands like Panini and Topps, or you're in the market for a hobby box or case under a couple of hundred bucks, you're guaranteed to find the cards and cases you want here at Giant Sports Cards!
Find the Newest Releases
Finding the hottest sports card hobby boxes today is crucial to keeping your collection up-to-date. Find this year's releases across baseball, basketball, football, soccer, racing, and UFC. No matter what sport you love, we're the sports card store to help you craft a collection to be proud of.
Shop at the Lowest Prices
If you're a collector like us, you're not only interested in quality and service. You also want a great deal that will make pulling the hottest rookie autos and patch cards that much sweeter and improve your investment. We offer the lowest prices compared to other sports stores so you always get the best deals.
Speedy Shipping & Great Customer Service
Opening new boxes of sports cards to add to your collection is exciting! We make your experience that much better by offering lightning-quick, same-business-day shipping, so you don't have to wait forever to start ripping. Have any questions? Don't worry. Our friendly customer service staff are ready to help you with any questions or concerns that may arise.

SPEEDY, SAME DAY SHIPPING
Orders received by 1 PM EST will ship out the same day!
*Excludes pre-sale items.
Shop The Hottest Releases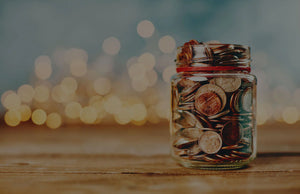 SAVE $10 OFF
SAVE $10 OFF your 1st purchase when you sign up to receive our weekly sales special email!
Get on the List
Giant Sports Cards doesn't cater to just one type of fan. As founders who live, breathe, and love sports, we understand that there's a large fan base across sports who want access to the top sports cards. No matter if you're a fan of baseball, basketball, football, racing, UFC, soccer, or hockey, there's something here for you.
Testimonials
I received my orders this week and everything was packed perfectly no damage to anything. It is a pleasure dealing with your company! Your quick service and phenomenal stock allows me to order confidently and I appreciate that. Thank you very much for your service. I will continue to order from your company!

Ronald S
I bought a Panini XR box from you guys not too long ago, and just bought a Playbook box along with some supplies too. I'm gonna be shopping with you guys for a longgg time! I love what you guys are doing as a whole…keep it going!

Brian N.
I appreciate y'alls kindness. I am rather new to the scene, but not the hobby. We are working to build a community of collectors who like to buy/sale/trade cards and who enjoy good hobby product. I find myself coming back to your website as my first choice.  Now I know why : Looking forward to a good, continued relationship!

Sean H
You guys are the best and truly make this hobby fun! I can't believe my box arrived so quickly!

Tiffany S.
I pre-ordered a case a couple of months ago. The case arrived safely today, which is much faster than I would have received it anywhere else and was packed with extreme care. Your team was also prompt in replying to my questions, both pre-purchase and after purchase. I cannot recommend Giant Sports Cards enough!

Rob H.
Start your journey with a sports card store that offers premium quality collectible cards by saving $10 when you sign up for our newsletter. If you have any questions, feel free to email us at info@giantsportscards.com.