Unbox Your Love of the Game™ at Our Sports Card Store
Giant Sports Cards understands the needs of today's collectors. In addition to selling online, we have a sports card shop near Atlanta: the Ultimate Collector's Cave™! Whether you're a fan of basketball, football, baseball, soccer, or another sport, we offer all of the newest sports card releases to appeal to a wide range of sports enthusiasts! Our vast inventory of card boxes and cases make it easy for you to find what you need to build your collection. With a focus on stellar products, unmatched integrity, and keeping the passion of collecting alive, Giant Sports Cards is your go-to sports card store for all your favorite sports card boxes and cases. Ready to dive into the action? Let's go!
Looking for that perfect gift
for the sports fan in your life?
Let our elves do the shopping for you! Just answer a couple of quick questions and one of our holiday shopping elves will provide a free custom recommendation with something they will love!
Try Our Shopping Elf Now
Find the Newest Releases
Finding the latest and greatest releases is crucial to keeping your collection up-to-date. We've got you covered from A-Z with this year's releases across baseball, basketball, football, soccer, racing, and UFC. No matter what sport you love, we're the shop that helps you craft a collection to be proud of.
Shop Competitive Prices
If you're a collector like us, you're not only interested in quality and service. You also want a sports card store with deals that improve your investment and make pulling the hottest rookie autos and patch cards that much sweeter. We offer cheap sports cards compared to other stores so you always get the best deals.
GOAT-Level Customer Service
Opening new boxes of sports cards to add to your collection is exciting! We treat you like the MVP by offering lightning-quick, same-business-day shipping so you don't have to wait forever to start ripping. Questions? Our friendly team is ready with GOAT-level customer service.
By the Numbers
Orders Successfully Fulfilled
Of Shipments Arriving Undamaged & On Time
SKU's of Factory Sealed Wax In Stock Any Given Day
Donated to Children's Charities
Shops That Can Compare to Our Ultimate Collector's Cave™ Retail Shop
Fun & Memories We're Creating for Rookie & Veteran Collectors

SPEEDY, SAME DAY SHIPPING
Orders received by 1 PM EST will ship out the same day!
*Excludes pre-sale items.
Shop The Hottest Releases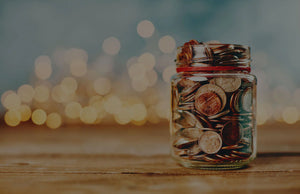 SAVE $10 OFF
SAVE $10 OFF your 1st purchase when you sign up to receive our weekly sales special email!
Get on the List
Our Story
Giant Sports Cards aims to provide the human touch you get from local baseball card shops with the convenience, speed, and accessibility of online shopping. We started this sports card store to fulfill a childhood dream. We grew up on sports: watching them, playing them, and collecting the cards that enshrined the greats in legend. Today, we still have that same passion for the hobby, and we're thrilled to share that enthusiasm with the community.
We don't just cater to just one type of fan. As founders who live, breathe, and love sports, we understand that there's a large fan base across sports who want access to the top sports cards. We're here to collect with you, have fun chasing hits, and making lifelong memories.
Learn More About Our Story
Stop by Our Shop
We're so proud of our game-changing sports card store! Anytime you're in the Alpharetta, GA area, be sure to stop by Giant's Ultimate Collector's Cave™—our state-of-the-art sports card shop near Atlanta. We went all out creating a community space where collectors and enthusiasts can spend the day surrounded by a huge range of creature comforts, including huge 4K TVs for watching games, free sports arcades, a museum of autographed memorabilia, and so much more. We guarantee you've never experienced baseball card shops like ours before, so plan a trip and make the Ultimate Collector's Cave™ your home away from home!
Check Out Our Sports Card Shop in the Atlanta Area
Testimonials
I received my orders this week and everything was packed perfectly no damage to anything. It is a pleasure dealing with your company! Your quick service and phenomenal stock allows me to order confidently and I appreciate that. Thank you very much for your service. I will continue to order from your company!

Ronald S
I bought a Panini XR box from you guys not too long ago, and just bought a Playbook box along with some supplies too. I'm gonna be shopping with you guys for a longgg time! I love what you guys are doing as a whole…keep it going!

Brian N.
I appreciate y'alls kindness. I am rather new to the scene, but not the hobby. We are working to build a community of collectors who like to buy/sale/trade cards and who enjoy good hobby product. I find myself coming back to your website as my first choice.  Now I know why : Looking forward to a good, continued relationship!

Sean H
You guys are the best and truly make this hobby fun! I can't believe my box arrived so quickly!

Tiffany S.
I pre-ordered a case a couple of months ago. The case arrived safely today, which is much faster than I would have received it anywhere else and was packed with extreme care. Your team was also prompt in replying to my questions, both pre-purchase and after purchase. I cannot recommend Giant Sports Cards enough!

Rob H.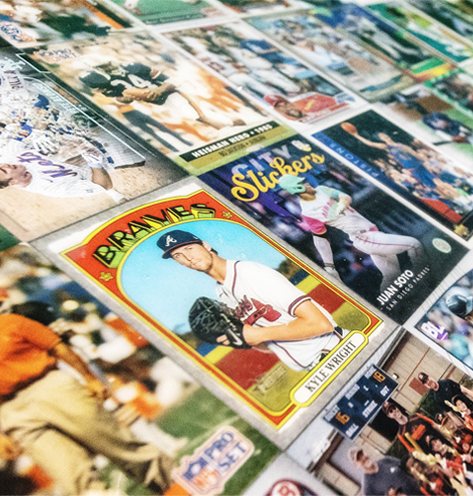 Balls & Whistles:
Our Sports Card Blog
Giant Sports Cards is so much more than a sports card store. Collectors and fans are a passionate bunch with sports always on their minds (it takes one to know one!), so we go above and beyond to create an all-encompassing place to satisfy your cravings for the many aspects of the hobby. Our sports card blog is packed with information on everything from expert card care tips to insight into the most valuable releases to look out for. There's always something new to learn and discover, and we're constantly adding new content, so keep coming back for more!
Frequently Asked Questions
No! Retail boxes are the cheap sports cards that are available in the checkout aisle at the big-box stores. You have to go to a real sports card store to find hobby boxes and cases that are packed with high-value pulls, like autos, parallels, memorabilia cards, and numbered cards.
Many collectors are picky about their cards, so we recommend getting a Giant Sports Cards gift card so the lucky collector on your list can choose their favorites.
Soft sleeves are ideal for sorting and organizing low-value cards. Toploaders offer more protection for higher-value cards. Premium cards should be stored in magnetic holders.
Check our pre-sale calendar daily, and order pre-sales in advance. Or, come chat with us at our baseball card shop to get the inside scoop on what's coming up.
5530 Windward Parkway, Ste 110E
Alpharetta, GA 30004
11:00 am – 7:00 pm Monday thru Friday
10:00 am – 5:00 pm Saturday
Closed Sunday